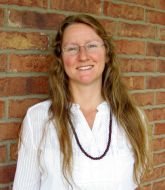 My name is Tammy.
I know how challenging, and sometimes scary, searching for support can be. It takes courage to begin a new relationship with a therapist. With that in mind, I want to acknowledge all the paths that have led you to considering me on your journey toward a greater sense of well-being and more fulfilling life.
I want to offer you an opportunity to be witnessed and supported during the changes that are inevitable in life. Together we will discover a path that honors the process you are experiencing, while exploring ways to ease your pain. I will do this by encouraging balance and integration.
I specialize in life transitions, loss and grief. Throughout my life I have lived in diverse communities and foreign countries. My curiosity and respect for varied lifestyles and views allows me to offer a gentle attitude of welcoming and acceptance towards whatever arises with you.
Please explore my site. Feel free to call or email me with any questions you may have.