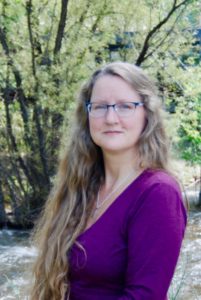 I graduated from Naropa University with a Master of Arts in Contemplative Psychotherapy. I fundamentally believe that the human mind (and its inseparable companions, the heart and body) is intrinsically healthy and sane.
However, life experiences sometimes create gaps in this natural health. Over time we forget and what manifests are symptoms of dis-ease. In my work I do not presume that these symptoms define the human experience, instead I see the symptoms as messengers to bring our attention to imbalance and disconnection. Through focus on the therapeutic relationship, neuroscience, mindfulness, and acceptance-based techniques, I work with my clients towards reconnecting with the sanity and health that we are all born with.
I have also studied and practiced current applications of the neurobiology of trauma and recovery. These techniques encourage the body and mind's natural healing processes toward emotional flexibility, decreased reactivity, an increased sense of well-being, and balanced neurological and biological systems.
I believe in your resilience. I can help you move towards balance and ease in day-to-day life.
For a list of life situations I have experience working with, please see my Services section.
Also, check out an article from Voyage Denver